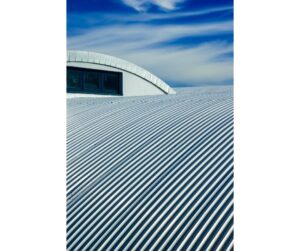 Any commercial building that has a metal roof will look great. Additionally, it will keep a commercial building dry from rain and snow, as well as keep mold from growing in a house. Metal roofs can be more costly than wood or asphalt shingles, but they are an excellent long-term investment. Roof replacement is a significant expense. However, having a roof that doesn't leak is even more important. A leaking roof can cause significant structural damage, not to mention mold and mildew, which can be costly to treat. Commercial buildings can benefit from metal roofs by staying dry.
Compared to shingles, metal roofs are more durable and offer better protection. Other roof materials such as wood and asphalt are less durable than metal roofs. You should choose metal roofing if you want a roof that will last for many years. These roofs are more energy efficient than most other types. By reflecting heat, they keep your commercial building cooler in the summer. As a result, your energy bills can be reduced. Metal roofs are also recyclable, making them a more sustainable option than other types of roofs.
In general, metal roofs last as long as wood roofs and require the same amount of maintenance. Metal roofs, however, must eventually be protected against the roof restoration process. When this happens, it is imperative that you hire a professional roofer to repair and protect your investment.
Furthermore, metal roofs are fire-resistant, giving you peace of mind if a wildfire breaks out. A metal roof can also provide protection from high winds and hail if you live in an area with severe weather conditions.
Professional roof coating contractors perform a metal roof restoration, also known as re-coating. Repainting or coating the roof of a commercial building with a metal roof restoration is a specialized process. A metal roof's existing coatings or paint are stripped off during restoration and then replaced. The surface has been repainted or coated with a new layer of high-quality paint. If the paints and coatings used are of high quality, a metal roof restoration can last for many years. As a result, a commercial building will also look much better. Well-maintained metal roofs can also increase the resale value of your commercial building.
Bontrager Roofing LLC is the top choice in Ohio for the Roofing Contractor field. To learn more, contact us today!